Aqua-Base ESW Watermaker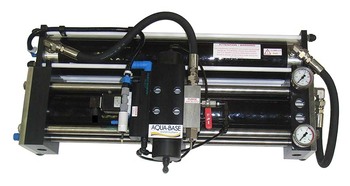 Similar to the ESB system, the ESW system has a production rate of 35 to 105 litres per hour and incorporates an automatic salinity diversion.
The Aqua-Base ESW desalination systems use an advanced energy recovery design to extract fresh water from sea water. With a production rate starting at 35 litres per hour, the base 12 volt unit draws only 12 amps.
Automatic Operation
The ESW models feature automatic salinity control for greater ease of use. Automatic flushing kits and remote control panels can be added to the ESW systems to further enhance operational simplicity.
Supplied Installation Kit
All units are supplied with a comprehensive installation kit that supplies everything except vessel through-hull fittings. See installation manual for details.