Midnite Solar 1.5kW AC Clipper
Midnite Solar 1.5kW AC Clipper for Wind or Hydro.
---
---
Insurance
All shipments are covered for loss or damage while in transit up to the point of delivery to the nominated shipping address. Insurance does not cover goods left on your premises under your instruction.
Related Products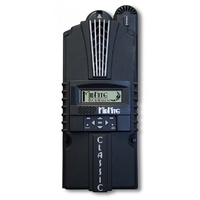 MNS.CLASSIC200
$1,320.00 7% OFF RRP $1,413.19
MNS.CLASSIC250
$1,499.00 7% OFF RRP $1,604.17
Midnite Solar 1.5kW AC Clipper for Wind or Hydro.
The MidNite Clipper is designed to control Wind or Hydro turbines and work with the Classic to charge your battery. The Clipper communicates with the Classics to slow the turbine when the batteries are full, and also contains a stand alone self powered adjustable max VOC limiting circuit. The AC Clipper is designed to work with AC turbines and was designed for up to 1.5kw maximum turbines. The 1.5K AC Clipper comes standard with 2 ohms of resistance per phase. We can custom build other resistance values upon request and have designed an easy to change resistor insert for the Clipper allowing changes in the field.
The AC Clipper contains two 277 VAC 50 Amp 3 phase AC breakers (one for a stop switch) and a 1200 volt 200 Amp 3 phase bridge rectifier.
Enquiry Form
Be The First To Review This Product!
Help other Outback Marine Australia Pty Ltd users shop smarter by writing reviews for products you have purchased.