Raymarine i50
Dedicated Speed, Depth and Tridata for power and sail applications!
The new i50 instruments are designed to complement the all new Raymarine cSeries and eSeries multifunction displays. These stylish, dedicated-function instruments are the perfect solution for smaller power boats, yachts and rigid inflatables.
Excellent viewing angles for both day and night conditions and simple, push-button controls make the i50 instruments extremely easy to see and use. They are also simple to install thanks to the front-mount design.
Key Features
Large numerals and digits
Red backlighting for improved visibility
SeaTalk and SeaTalkng interfaces
NMEA2000 (compatible) interface
Built-in transducer interface
110mm x 115mm footprint identical to older Raymarine ST60+ instrumentation
Large controls for ease of use at sea
Low power consumption
Multiple data source support eliminates potential data conflicts
Front mounted design for simple installation
Get the complete new look!
Looks great with i60
Sailors will love the new i60 Wind and i60 Close Hauled Wind displays. They look great mounted with the i50 displays.
Image
Part No
Name
Price


(inc GST)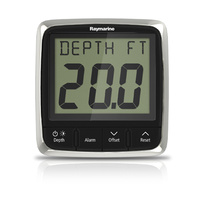 RAY.E70059
Raymarine i50 Depth Display (Digital)
SKU: RAY.E70059

$629.00
$616.01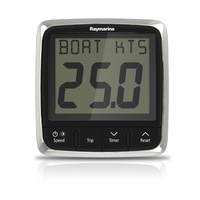 RAY.E70058
Raymarine i50 Speed Display (Digital)
SKU: RAY.E70058

$629.00
$616.01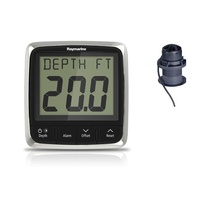 RAY.E70148
Raymarine i50 Depth Pack, with P319 Depth Through Hull Transducer
SKU: RAY.E70148

$765.00
$749.21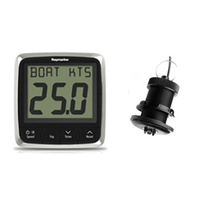 RAY.E70147
Raymarine i50 Speed Pack, with P120 Retractable Speed/Temp Through Hull Transducer
SKU: RAY.E70147

$765.00
$749.21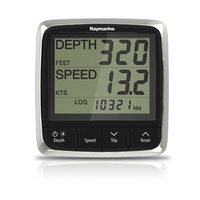 RAY.E70060
Raymarine i50 Tridata Display (Digital)
SKU: RAY.E70060

$869.00
$851.06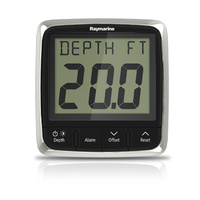 RAY.E70149
Raymarine i50 Tridata Pack, with P120 & P319 Speed/Temp/Depth Through Hull Transducers
SKU: RAY.E70149

$1,079.00
$1,056.72 RAY.T70470
Raymarine i50 Tridata & i60 Wind Pack with ST800 Speed, P319 Depth and Short Arm Wind Transducers
SKU: RAY.T70470

$2,129.00
$2,085.05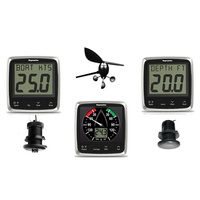 RAY.E70153
Raymarine i50 & i60 Wind, Speed, Depth - 3 x Instrument & 3 x Transducer Pack
SKU: RAY.E70153

$2,629.00
$2,574.72