NMEA-2000 Cables and Connectors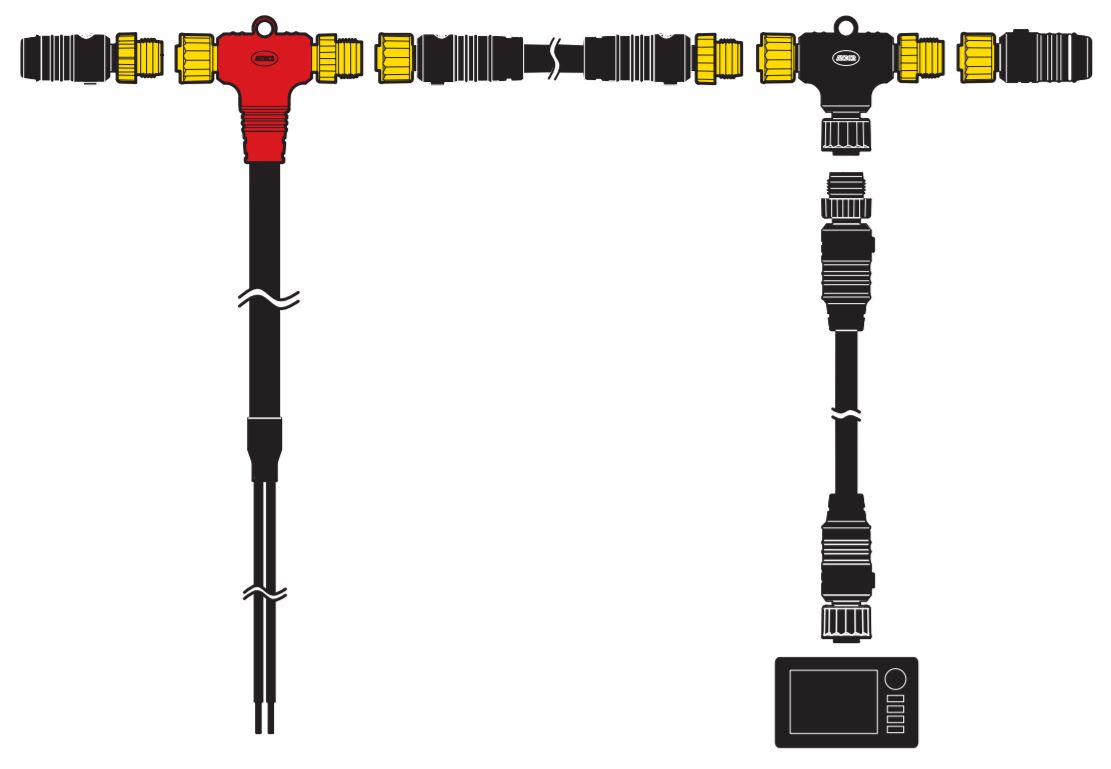 NMEA-2000 is the most common communications system found on boats. It is used to transfer information between sensors, instruments and displays. A system consists of a backbone which has a terminator at each end, a power connector connected to 12VDC and drop cables which join the various devices onto the backbone. Each drop cable will require a tee inserted into the backbone. Tees are available in single, dual or quad position to reduce cost and simplify a system.
Cable and connectors for interconnecting NMEA-2000 devices.