Balmar AT & XT Series Alternators
Balmar's newest XT-Series alternators bring together the latest innovations in alternator design to deliver incredible charging power in a compact, Marine-friendly package and are uniquely designed to deliver greater output and higher efficiency than OEM or traditional S-wound aftermarket alternators.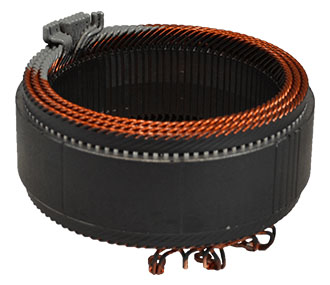 The New XT-Series Alternator family features a state-of-the-art, braided stator wire design to generate exceptional output in the smallest possible area. The XT-Series produces slightly more power than Balmars previous AT-Series 165A design and operates 5°C-10°C cooler. In addition, Balmar has added Balmar's Smart Ready® internal regulator technology to provide an additional level of fault tolerance for cruising boaters. Available XT-Series mounting styles have also expanded to include the "Vortec" 9Si design found on many GM petrol engines.
XT-Series alternators are designed for use with Balmar's multi-stage Max Charge MC-618 voltage regulators, making it possible for these powerful alternators to provide targeted, customisable charging for a wide range of marine battery technologies. XT-Series Alternators feature 96 slots – compared to 36 slots in a traditional S-wound stator – allowing the stator to develop superior electromagnetic energy and efficiency compared to traditional stator designs. The XT-170 and XT-250 are designed to deliver superior performance at idle speeds – up to 128A and 186A, respectively for 12V applications. XT-Series Alternators may require a Tachometer Signal Stabiliser (Part No. BAL.15-TSS) if your current tach is not adjustable.
Image
Part No
Name
Price


(inc GST) BAL.XT-SF-170-IR
Balmar Alternator, XT Series, 170A, 12V, SF 1-2in, K6Pul, Internal Reg
SKU: BAL.XT-SF-170-IR

$970.20 BAL.XT-VT-170-IR
Balmar Alternator, XT Series, 170A, 12V, Vortec, K6Pul, Internal Reg
SKU: BAL.XT-VT-170-IR

$970.20 BAL.XT-SF-170-IR-IG
Balmar Alternator, XT Series, 170A, 12V, SF 1-2in, K6Pul, Internal Reg, IsoGrd
SKU: BAL.XT-SF-170-IR-IG

$1,118.70 BAL.XT-VT-170-IR-IG
Balmar Alternator, XT Series, 170A, 12V, Vortec, K6Pul, Internal Reg, IsoGrd
SKU: BAL.XT-VT-170-IR-IG

$1,118.70 BAL.XT-VT-250-IR
Balmar Alternator, XT Series, 250A, 12V, Vortec, K6Pul, Internal Reg
SKU: BAL.XT-VT-250-IR

$1,270.50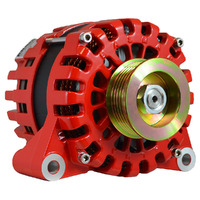 BAL.XT-VT-170-K6
Balmar Alternator XT Series XT-VT-170-K6, 170A, 12V, Vortec Mount, K6 Pulley
SKU: BAL.XT-VT-170-K6

$1,815.00 BAL.XT-DF-170-J10
Balmar Alternator, XT Series, 170A, 12V, DF 3.15in, J10Pul
SKU: BAL.XT-DF-170-J10

$1,815.00 BAL.XT-DF-170-J10-3YM
Balmar Alternator, XT Series, 170A, 12V, DF 3.15in, J10Pul 3YM
SKU: BAL.XT-DF-170-J10-3YM

$1,815.00 BAL.XT-DF-170-K6-3YM
Balmar Alternator, XT Series, 170A, 12V, DF, 3.15in, K6Pul
SKU: BAL.XT-DF-170-K6-3YM

$1,815.00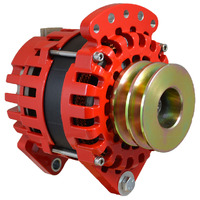 BAL.XT-DF-170-DV
Balmar Alternator, XT Series, 170a, 12v, Dual Foot, 3.15 inch, Dual Pulley, Case Ground
SKU: BAL.XT-DF-170-DV

12V
3.15 Saddle
170A
Dual
$1,815.00 BAL.XT-SF-170-J10
Balmar Alternator, XT Series, 170A, 12V, SF 1-2in, J10Pul
SKU: BAL.XT-SF-170-J10

$1,815.00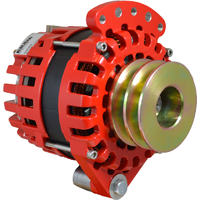 BAL.XT-SF-170-DV
Balmar Alternator, XT Series, 170a, 12v, Single Foot, 1-2 inch, Dual Pulley, Case Ground
SKU: BAL.XT-SF-170-DV

12V
1-2 Foot
170A
Dual
$1,815.00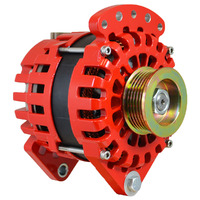 BAL.XT-DF-170-K6
Balmar XT Series XT-DF-170-K6 Alternator, 170A, 12V, Dual Foot, 3.15in, K6 Pulley
SKU: BAL.XT-DF-170-K6

$1,815.00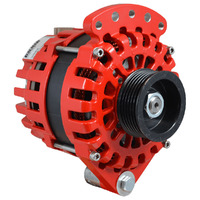 BAL.XT-SF-170-K6
Balmar XT Series XT-SF-170-K6 Alternator, 170A, 12V, Single Foot, 1-2in, K6 Pulley
SKU: BAL.XT-SF-170-K6

$1,815.00 BAL.XT-DF-24-90-J10
Balmar Alternator, XT Series, 90A, 24V, DF 3.15in, J10Pul
SKU: BAL.XT-DF-24-90-J10

$1,897.50 BAL.XT-DF-24-90-DV
Balmar Alternator, XT Series, 90A, 24V, DF, 3.15in, DualPul
SKU: BAL.XT-DF-24-90-DV

$1,897.50 BAL.XT-DF-24-90-K6
Balmar Alternator, XT Series, 90A, 24V, DF, 3.15in, K6Pul
SKU: BAL.XT-DF-24-90-K6

$1,897.50 BAL.XT-SF-24-90-J10
Balmar Alternator, XT Series, 90A, 24V, SF 1-2in, J10Pul
SKU: BAL.XT-SF-24-90-J10

$1,897.50 BAL.XT-SF-24-90-DV
Balmar Alternator, XT Series, 90A, 24V, SF, 1-2in, DualPul
SKU: BAL.XT-SF-24-90-DV

$1,897.50 BAL.XT-SF-24-90-K6
Balmar Alternator, XT Series, 90A, 24V, SF, 1-2in, K6Pul
SKU: BAL.XT-SF-24-90-K6

$1,897.50 BAL.XT-VT-24-90-K6
Balmar Alternator, XT Series, 90A, 24V, Vortec, K6Pul
SKU: BAL.XT-VT-24-90-K6

$1,897.50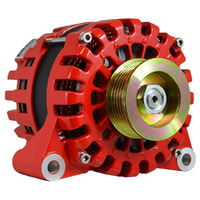 BAL.XT-VT-170-K6-IG
Balmar Alternator XT Series XT-VT-170-K6, 170A, 12V, Vortec Mount, K6 Pulley, Isolated Ground
SKU: BAL.XT-VT-170-K6-IG

$1,980.00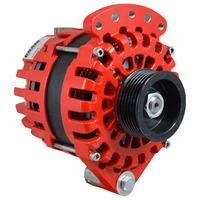 BAL.XT-SF-170-K6-IG
Balmar XT Series XT-SF-170-K6 Alternator, 170A, 12V, Single Foot, 1-2in, K6 Pulley, Isolated Ground
SKU: BAL.XT-SF-170-K6-IG

$1,980.00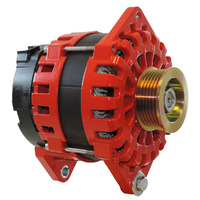 BAL.XT-DF-250-K6
Balmar Alternator XT Series, 250A, 12V, Dual Foot, 3.15in, K6 Pulley
SKU: BAL.XT-DF-250-K6

$2,227.50 BAL.XT-DF-250-J10
Balmar Alternator, XT Series, 250A, 12V, DualFT, 3.15in, J10Pul
SKU: BAL.XT-DF-250-J10

$2,227.50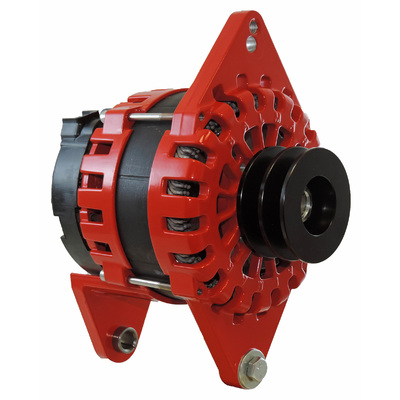 BAL.XT-DF4-250-DV
Balmar Alternator, XT Series, 250A, 12V, DualFT, 4in, DualPul,
SKU: BAL.XT-DF4-250-DV

$2,227.50 BAL.XT-DF4-250-K6
Balmar Alternator, XT Series, 250A, 12V, DualFT, 4in, K6Pul
SKU: BAL.XT-DF4-250-K6

$2,227.50 BAL.XT-SF-250-DV
Balmar Alternator, XT Series, 250A, 12V, SingleFT, 1-2in, DualPul
SKU: BAL.XT-SF-250-DV

$2,227.50 BAL.XT-SF-250-J10
Balmar Alternator, XT Series, 250A, 12V, SingleFT, 1-2in, J10Pul
SKU: BAL.XT-SF-250-J10

$2,227.50 BAL.XT-SF-250-K6
Balmar Alternator, XT Series, 250A, 12V, SingleFT, 1-2in, K6Pul
SKU: BAL.XT-SF-250-K6

$2,227.50 BAL.XT-VT-250-K6
Balmar Alternator, XT Series, 250A, 12V, Vortec, K6Pul
SKU: BAL.XT-VT-250-K6

$2,227.50 BAL.XT-DF-170-J10-KIT
Balmar KIT, XT 170A DF Alternator ,MC Regulator, TSensors, J10Pul
SKU: BAL.XT-DF-170-J10-KIT

$2,252.25 BAL.XT-SF-170-DV-KIT
Balmar KIT, XT 170A SF Alternator ,MC Regulator, TSensors, DualPul
SKU: BAL.XT-SF-170-DV-KIT

$2,252.25 BAL.XT-SF-170-J10-KIT
Balmar KIT, XT 170A SF Alternator ,MC Regulator, TSensors, J10Pul
SKU: BAL.XT-SF-170-J10-KIT

$2,252.25 BAL.XT-SF-170-K6-KIT
Balmar KIT, XT 170A SF Alternator ,MC Regulator, TSensors, K6Pul
SKU: BAL.XT-SF-170-K6-KIT

$2,252.25 BAL.XT-VT-170-K6-KIT
Balmar KIT, XT 170A VT Alternator ,MC Regulator, TSensors, K6Pul
SKU: BAL.XT-VT-170-K6-KIT

$2,252.25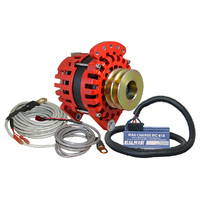 BAL.XT-DF-170-DV-KIT
Balmar Alternator Charging Kit - XT-DF-170-DV-KIT. XT 170A DF Alternator ,MC Regulator, Temp Sensors, Dual Pulley
SKU: BAL.XT-DF-170-DV-KIT

$2,252.30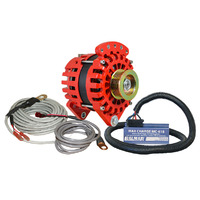 BAL.XT-DF-170-K6-KIT
Balmar Alternator XT Series Charging Kit. XT-DF-170-K6 Alternator, MC-618 Regulator, Temperature Sensors & Mounting Hardware
SKU: BAL.XT-DF-170-K6-KIT

$2,252.30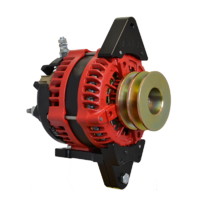 BAL.AT-SF-200-DV
Balmar Alternator, AT Series, 200a, 12v, Single Foot, 1-2 inch, Dual Pulley, Isolated Ground
SKU: BAL.AT-SF-200-DV

12V
1-2 Foot
200A
Dual
$2,944.23
$2,299.00 BAL.XT-DF-24-90-DV-KIT
Balmar KIT, XT 90A, 24V DF Alternator ,MC Regulator, TSensors, DualPul
SKU: BAL.XT-DF-24-90-DV-KIT

$2,334.75 BAL.XT-DF-24-90-J10-KIT
Balmar KIT, XT 90A, 24V DF Alternator ,MC Regulator, TSensors, J10Pul
SKU: BAL.XT-DF-24-90-J10-KIT

$2,334.75 BAL.XT-DF-24-90-K6-KIT
Balmar KIT, XT 90A, 24V DF Alternator ,MC Regulator, TSensors, K6Pul
SKU: BAL.XT-DF-24-90-K6-KIT

$2,334.75 BAL.XT-SF-24-90-DV-KIT
Balmar KIT, XT 90A, 24V SF Alternator ,MC Regulator, TSensors, DualPul
SKU: BAL.XT-SF-24-90-DV-KIT

$2,334.75 BAL.XT-SF-24-90-J10-KIT
Balmar KIT, XT 90A, 24V SF Alternator ,MC Regulator, TSensors, J10Pul
SKU: BAL.XT-SF-24-90-J10-KIT

$2,334.75 BAL.XT-SF-24-90-K6-KIT
Balmar KIT, XT 90A, 24V SF Alternator ,MC Regulator, TSensors, K6Pul
SKU: BAL.XT-SF-24-90-K6-KIT

$2,334.75 BAL.XT-VT-24-90-K6-KIT
Balmar KIT, XT 90A, 24V VT Alternator ,MC Regulator, TSensors, K6Pul
SKU: BAL.XT-VT-24-90-K6-KIT

$2,334.75
BAL.AT-DF-200-DV
Balmar Alternator, AT Series, 200a, 12v, Dual Foot, 3.15 inch, Dual Pulley, Isolated Ground
SKU: BAL.AT-DF-200-DV

12V
3.15 Saddle
200A
Dual
$3,035.54
$2,435.00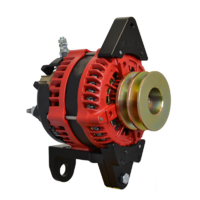 BAL.AT-DF4-200-DV
Balmar Alternator, AT Series, 200a, 12v, Dual Foot, 4 inch, Dual Pulley, Isolated Ground
SKU: BAL.AT-DF4-200-DV

12V
4 J180 Saddle
200A
Dual
$3,035.54
$2,435.00
BAL.XT-DF-250-DV-KIT
Balmar KIT, XT 250A DualFT Alternator, MC Regulator, TSensors, DualPul
SKU: BAL.XT-DF-250-DV-KIT

$2,664.75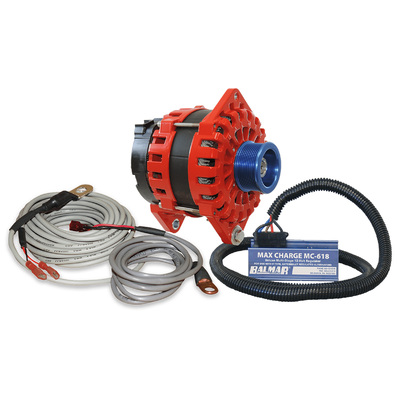 BAL.XT-DF-250-J10-KIT
Balmar KIT, XT 250A DualFT Alternator, MC Regulator, TSensors, J10Pul
SKU: BAL.XT-DF-250-J10-KIT

$2,664.75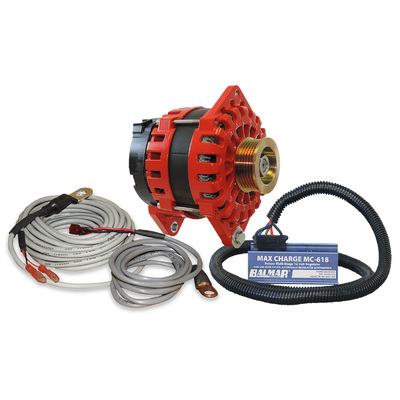 BAL.XT-DF-250-K6-KIT
Balmar KIT, XT 250A DualFT Alternator, MC Regulator, TSensors, K6Pul
SKU: BAL.XT-DF-250-K6-KIT

$2,664.75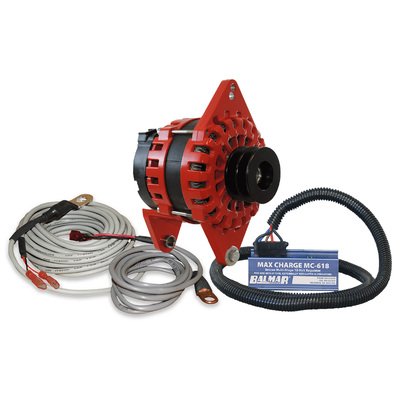 BAL.XT-DF4-250-DV-KIT
Balmar KIT, XT 250A DualFT4in Alternator, MC Regulator, TSensors, DualPul
SKU: BAL.XT-DF4-250-DV-KIT

$2,664.75 BAL.XT-DF4-250-K6-KIT
Balmar KIT, XT 250A DualFT4in Alternator, MC Regulator, TSensors, K6Pul
SKU: BAL.XT-DF4-250-K6-KIT

$2,664.75 BAL.XT-SF-250-DV-KIT
Balmar KIT, XT 250A SingleFT Alternator, MC Regulator, TSensors, DualPul
SKU: BAL.XT-SF-250-DV-KIT

$2,664.75 BAL.XT-SF-250-J10-KIT
Balmar KIT, XT 250A SingleFT Alternator, MC Regulator, TSensors, J10Pul
SKU: BAL.XT-SF-250-J10-KIT

$2,664.75 BAL.XT-SF-250-K6-KIT
Balmar KIT, XT 250A SingleFT Alternator, MC Regulator, TSensors, K6Pul
SKU: BAL.XT-SF-250-K6-KIT

$2,664.75 BAL.XT-VT-250-K6-KIT
Balmar KIT, XT 250A Vortec Alternator, MC Regulator, TSensors, K6Pul
SKU: BAL.XT-VT-250-K6-KIT

$2,664.75