Alternator Regulators
Alternator regulators compensate charging output for battery temperature and voltage drop to deliver fast and safe battery charging.
For charging marine house battery systems, the objective is to deliver the battery manufacturers specified charging voltage at the battery itself. Standard engine alternators regulate the voltage at the alternator output terminals - they do not take into account the voltage drop that occurs between the alternator and the battery.
Another aspect of battery charging is battery temperature. The charging voltage must be reduced (for lead-acid batteries) as temperature increases to avoid thermal runaway. So the key to the fastest, safest and most reliable charge with any alternator is to charge the battery at its maximum temperature-compensated voltage. This becomes even more important as alternator capacities increase.
Balmar regulators measure the battery terminal voltage and temperature to regulate the alternator output voltage so that the charge voltage at the battery is correct. This means that the batteries will be charged in the fastest possible time without compromising safety. Engine run time can be significantly reduced when on a correctly configured alternator - regulator - battery combination.
Image
Part No
Name
Price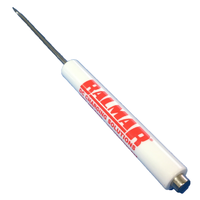 BAL.MC-SD
Balmar Magnetic Tip Screwdriver
SKU: BAL.MC-SD

$23.00
BAL.PAS0111
Balmar Internal Regulator 12 volt
SKU: BAL.PAS0111

$61.69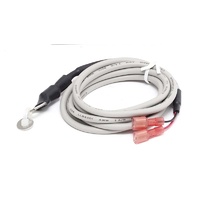 BAL.MC-TS-A
Balmar Alternator Temperature Sensor, 1.4m Length
SKU: BAL.MC-TS-A

$111.09
$85.00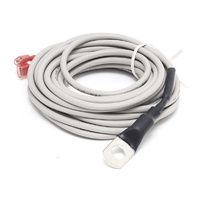 BAL.MC-TS-B
Balmar Battery Temperature Sensor, 6m Length
SKU: BAL.MC-TS-B

$135.24
$110.00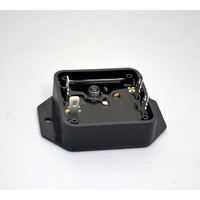 BAL.15-TSS
Balmar Signal Stabilizer, Tachometer
SKU: BAL.15-TSS

$182.85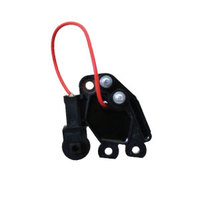 BAL.30-SR12-02
Balmar Internal Smart Ready Conversion Kit for Valeo 120A/12V Alternators
SKU: BAL.30-SR12-02

$435.85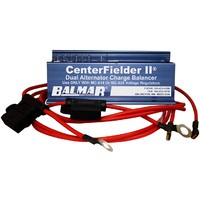 BAL.CFII-1224
Balmar Centerfielder II 12/24V Dual Engine Charge Balancer
SKU: BAL.CFII-1224

$479.21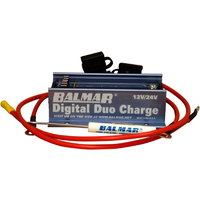 BAL.DDC-1224
Balmar Digital Duo Charge, 12/24v, w/Wires
SKU: BAL.DDC-1224

$499.10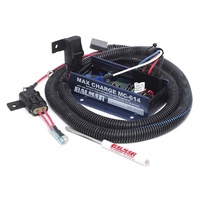 BAL.MC-614-H
Balmar MC-614 12V Multi-Stage Alternator Regulator with Harness
SKU: BAL.MC-614-H

$803.85
$695.00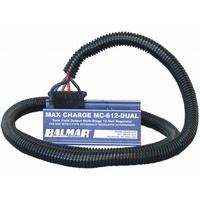 BAL.MC-612-DUAL-H
Balmar Regulator, Dual MC612 Multi-Stage, 12v, w/Harnesses
SKU: BAL.MC-612-DUAL-H

$798.10
$780.00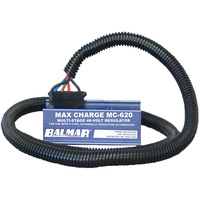 BAL.MC-620-H
Balmar MC-620 48V Multi-Stage Alternator Regulator with Harness
SKU: BAL.MC-620-H

$803.85
$795.00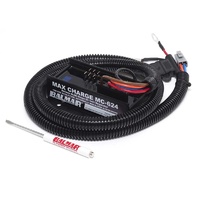 BAL.MC-624-H
Balmar MC-624 24V Multi-Stage Alternator Regulator with Harness
SKU: BAL.MC-624-H

$891.25
$880.00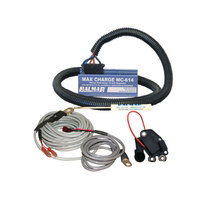 BAL.MC-614-VL-01
Balmar Kit, Smart Ready for Valeo, MC-614 Regulator, TSensors
SKU: BAL.MC-614-VL-01

$1,178.75
Meeting the charging needs of deep-cycle and sealed marine batteries takes a lot more than just a powerful alternator. To get the most out of your vessel's batteries, you need the ability to provide charging voltage in the most intelligent way possible.
BALMAR MAX CHARGE MC-612/MC-624
Premium 12-volt and 24-volt Max Charge multistage voltage regulators provide the ultimate in charging safety and control. Selectable preset programs for standard and deep-cycle flooded, gel, AGM, spiral wound (Optima) batteries, as well as systems requiring voltage sensitivity for halogen fixtures. Can be used to control dual alternators on a single engine, or on twin engines with associated circuits.
Regulators include: Stator/tach outputs, dash lamp and Aux. lamp terminals, Amp Manager mode, small engine mode, programming tool, dual battery temperature sensor terminals, alternator temperature sensor terminal. (Temperature sensing requires optional sensors.) For use on P-type alternators. MC-612-H and MC- 624-H models include 54" harness. Limited one year warranty.
12-Volt and 24-volt regulator models
Up to 12 defined stages of charging
Advanced programming control
Easy-to-read 3-digit LED display
Alternator temperature sensing (with optional probe)
Battery temperature sensing (with optional probe)
Short and long display modes
Equalization mode
AMPLE POWER SARV3 ALTERNATOR REGULATORS
Ample Power has ceased production of the SARV3 12V and 24V regulators. As as alternative, we recommend the Balmar MC-614-H for 12V systems and the Balmar MC-624-H for 24V systems.