Victron Lithium Battery Packs
Victron LiFeP04 batteries are perfect for AGM or Gel battery replacement in marine, land mobile and off-grid storage applications.
All Victron batteries have individual cell balancing with capacities ranging from 60 to 200AHrs. The batteries with built-in BMS capability can be placed in series or parallel to build larger battery banks.
Victron has now released a firmware upgrade that improves the cell balancing performance to deliver the highest available capacity. VictronConnect v5.27 & Lithium Smart v1.19
Image
Part No
Name
Capacity
Dimensions
Weight
Price


(inc GST)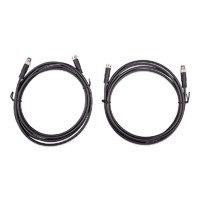 VIC.ASS030560100
Victron M8 circular connector Male/Female 3 pole cable 1m (bag of 2)
SKU: VIC.ASS030560100

-
-
-
$64.00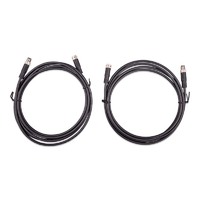 VIC.ASS030560200
Victron M8 circular connector Male/Female 3 pole cable 2m (bag of 2)
SKU: VIC.ASS030560200

-
-
-
$68.00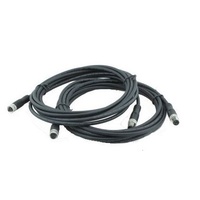 VIC.ASS030560300
Victron M8 circular connector Male/Female 3 pole cable 3m (bag of 2)
SKU: VIC.ASS030560300

-
-
-
$73.00
VIC.BMS400100000
Victron miniBMS
SKU: VIC.BMS400100000

-
-
-
$92.00
$77.00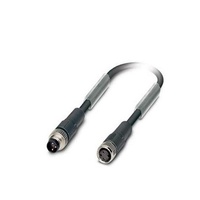 VIC.ASS030560500
Victron M8 circular connector Male/Female 3 pole cable 5m (bag of 2)
SKU: VIC.ASS030560500

-
-
-
$83.00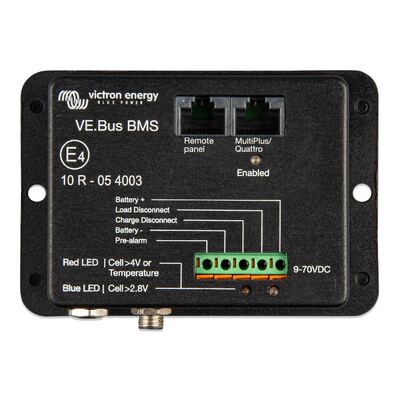 VIC.BMS300200000
Victron VE.Bus BMS
SKU: VIC.BMS300200000

-
-
-
$222.00
$180.00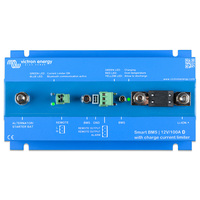 VIC.BMS110022000
Victron Smart BMS CL 12-100
SKU: VIC.BMS110022000

-
-
-
$370.00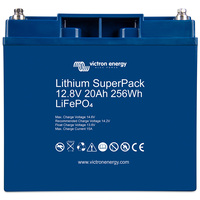 VIC.BAT512020705
Victron Lithium SuperPack Battery 12,8V/20Ah 256Wh LiFePO4 (M5)
SKU: VIC.BAT512020705

20Ah
181 x 77 x 167 mm
3.5 Kg
$492.00
$431.00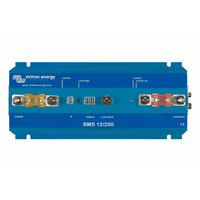 VIC.BMS012201000
Victron Battery Management System BMS 12/200
SKU: VIC.BMS012201000

-
-
-
$447.00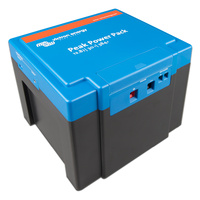 VIC.PPP012030000
Victron Peak Power Pack 12,8V/30Ah - 384Wh
SKU: VIC.PPP012030000

$959.00
$765.00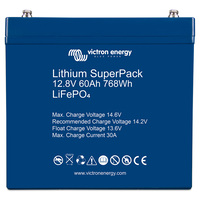 VIC.BAT512060705
Victron Lithium SuperPack Battery 12,8V/60Ah 768Wh LiFePO4 (M6)
SKU: VIC.BAT512060705

60Ah
229 x 138 x 213 mm
9.5 Kg
$1,054.00
$893.00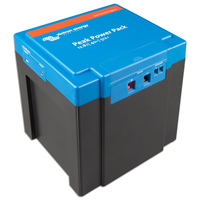 VIC.PPP012040000
Victron Peak Power Pack 12,8V/40Ah - 512Wh
SKU: VIC.PPP012040000

$1,200.00
$955.00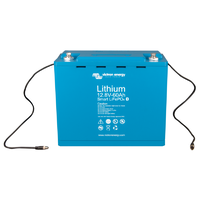 VIC.BAT512060410
Victron Lithium LiFePO4 Battery 12,8V/060Ah Smart
SKU: VIC.BAT512060410

60 Ah
240x285x132 mm
12 Kg
$1,575.00
$1,254.00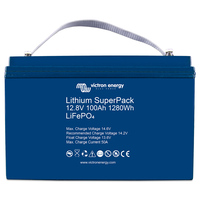 VIC.BAT512110705
Victron Lithium SuperPack Battery 12,8V/100Ah 1280Wh LiFePO4 (M8)
SKU: VIC.BAT512110705

100Ah
330 x 171 x 220 mm
14 Kg
$1,934.00
$1,499.00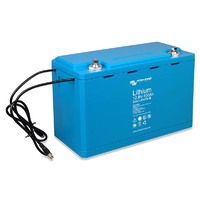 VIC.BAT512110610
Victron Lithium LiFePO4 Battery 12,8V/100Ah Smart
SKU: VIC.BAT512110610

100 Ah
197x321x152
15 Kg
$2,127.00
$1,698.00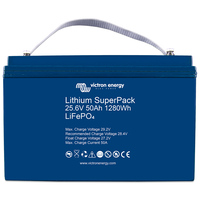 VIC.BAT524050705
Victron Lithium SuperPack Battery 25,6V/50Ah 1280Wh LiFePO4 (M8)
SKU: VIC.BAT524050705

50Ah
330 x 171 x 220
14 Kg
$2,461.00
$1,929.00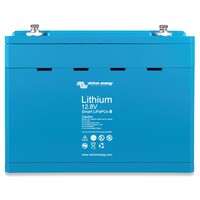 VIC.BAT512116610
Victron Lithium LiFePO4 Battery 12,8V/160Ah Smart
SKU: VIC.BAT512116610

160 Ah
237x321x152 mm
20 Kg
$3,045.00
$2,436.00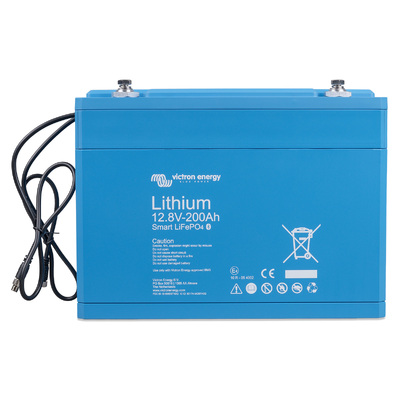 VIC.BAT512120610
Victron Lithium LiFePO4 Battery 12,8V/200Ah Smart
SKU: VIC.BAT512120610

200 Ah
237x321x152 mm
22 Kg
$3,962.00
$2,955.00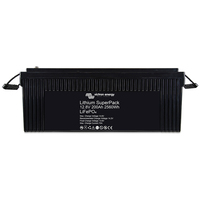 VIC.BAT512120705
Victron Lithium SuperPack Battery 12,8V/200Ah 2560Wh LiFePO4 (M8)
SKU: VIC.BAT512120705

200Ah
520 x 269 x 208 mm
31 Kg
$3,868.00
$3,030.00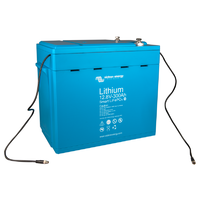 VIC.BAT512130410
Victron Lithium LiFePO4 Battery 12,8V/300Ah Smart
SKU: VIC.BAT512130410

300 Ah
347x425x265 mm
51 Kg
$6,253.00
$4,741.00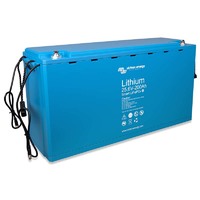 VIC.BAT524120410
Victron Lithium LiFePO4 battery 25,6V/200Ah - Smart
SKU: VIC.BAT524120410

200 Ah
317x631x208 mm
56 Kg
$8,331.00
$6,415.00