Balmar Small Case Alternators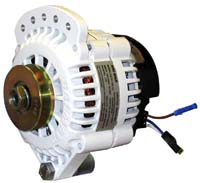 Small in size, the light duty 6-Series alternator has mounting configurations to suit almost any engine. Built into the small case 6-Series alternator is a patented single stage Smart Ready internal regulator that's always ready as a primary regulator, or as a back up in the unlikely event that your external regulator fails.
Saddle and single foot mounts.
Alternators meet USCG Title 33, ISO J1171, SAE 8846 and international CE standards for ignition protection in gas or diesel engines.
Isolated ground.
D+ lamp circuit.
12,000 max RPM.
1-year limited warranty. ShWt. 7 KG
Note: As a recreational duty alternator, 6 Series alternators are not suitable for continuous duty high output without provision of an external regulator and alternator temperature sensor in which case the regulator will reduce output to maintain an acceptable alternator temperature.
Image
Part No
Name
Voltage
Mount
Current
Pulley
Price


(inc GST)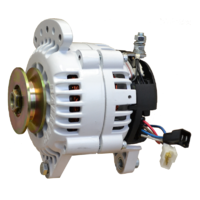 BAL.60-70-SV
Balmar Alternator, 60 Series, 70a, 12v, SaddleMT, 3.15 inch, SingPul, IsoGrd
SKU: BAL.60-70-SV

12V
3.15 Saddle
70A
Single
$1,133.60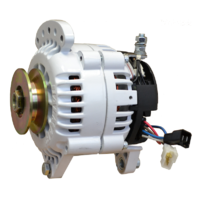 BAL.60-100-SV
Balmar Alternator, 60 Series, 100a, 12v, SaddleMT, 3.15 inch, SingPul, IsoGrd
SKU: BAL.60-100-SV

12V
3.15 Saddle
100A
Single
$1,270.50 BAL.60-100-J10
Balmar Alternator, 60 Series, 100a, 12v, SaddleMT, 3.15in, J10Pul, IsoGrd
SKU: BAL.60-100-J10

$1,270.50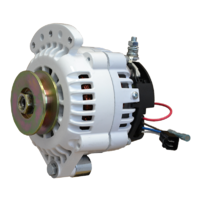 BAL.621-100-SV
Balmar Alternator, 621 Series, 100a, 12v, Single Foot, 1-2 inch, Single Pulley, Isolated Ground
SKU: BAL.621-100-SV

12V
1-2 Foot
100A
Single
$1,270.50 BAL.621-100-J10
Balmar Alternator, 621 Series, 100a, 12v, SingleFT, 1-2in, J10Pul, IsoGrd
SKU: BAL.621-100-J10

$1,270.50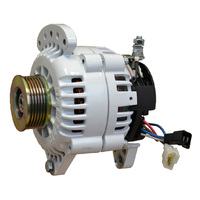 BAL.60-120-K6
Balmar Alternator 60 Series, 120a, 12V, Saddle Mount, 3.15 inch, K6 Pulley, Isolated Ground
SKU: BAL.60-120-K6

$1,414.10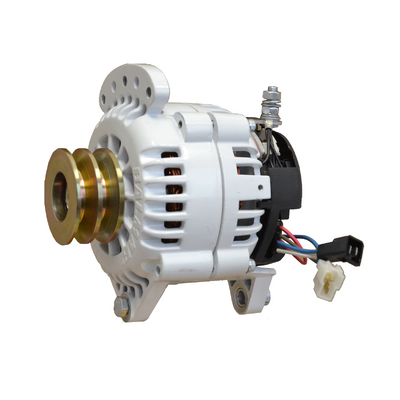 BAL.60-120-DV
Balmar Alternator, 60 Series, 120a, 12v, SaddleMT, 3.15 inch, DualPul, IsoGrd
SKU: BAL.60-120-DV

12V
3.15 Saddle
120A
Dual
$1,414.10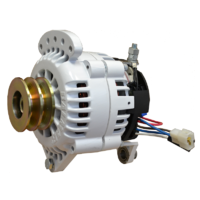 BAL.604-120-DV
Balmar Alternator, 60 Series, 120a, 12v, SaddleMT, 4 inch, DualPul, IsoGrd
SKU: BAL.604-120-DV

12V
4 J180 Saddle
120A
Dual
$1,414.10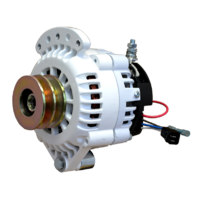 BAL.621-120-DV
Balmar Alternator, 621 Series, 120a, 12v, Single Foot, 1-2 inch, Dual Pulley, IsoGrd
SKU: BAL.621-120-DV

12V
1-2 Foot
120A
Dual
$1,414.10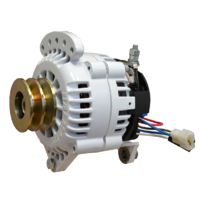 BAL.604-24-70-DV
Balmar Alternator, 60 Series, 70a, 24v, SaddleMT, 4 inch, DualPul, IsoGrd
SKU: BAL.604-24-70-DV

24V
4 J180 Saddle
70A
Dual
$1,554.30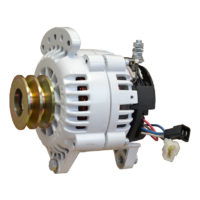 BAL.60-24-70-DV
Balmar Alternator, 60 Series, 70a, 24v, SaddleMT, 3.15 inch, DualPul, IsoGrd
SKU: BAL.60-24-70-DV

24V
3.15 Saddle
70A
Dual
$1,567.50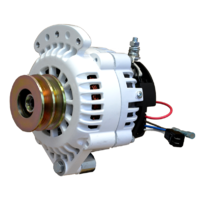 BAL.621-24-70-DV
Balmar Alternator, 621 Series, 70a, 24v, Single Foot, 1-2 inch, Dual Pulley, Isolated Ground
SKU: BAL.621-24-70-DV

24V
1-2 Foot
70A
Dual
$1,567.50 BAL.60-YP-100-J10
Balmar KIT, 60 Series 100a SaddleMT Alternator, ARS Regulator, TSensors, J10Pul
SKU: BAL.60-YP-100-J10

$1,588.95 BAL.621-VUP-100-J10
Balmar KIT, 621 Series 100a SingleFT Alternator, ARS Regulator, TSensors, J10Pul
SKU: BAL.621-VUP-100-J10

$1,588.95 BAL.60-YP-MC-100-J10
Balmar KIT, 60 Series 100a SaddleMT Alternator, MC Regulator, TSensors, J10Pul
SKU: BAL.60-YP-MC-100-J10

$1,707.75 BAL.621-VUP-MC-100-J10
Balmar KIT, 621 Series 100a SingleFT Alternator, MC Regulator, TSensors, DualPul
SKU: BAL.621-VUP-MC-100-J10

$1,707.75