Victron Multiplus Compact
Multiplus Compact inverter chargers are available in models ranging from 800VA to 2,000VA. The generator assist supports air conditioning with smaller generators which makes it perfect for caravans and RV's.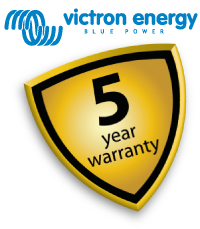 Single AC Input
The Compact can be connected to a single AC source. When the source is not available, the inverter can take over.
Single AC Output
The main output has no-break functionality. In the event of a grid failure, or shore or generator power being disconnected, the Compact takes over the supply to the connected loads. This happens so fast (less than 20 milliseconds) that computers and other electronic equipment will continue to operate without disruption.
Loads that should not discharge the battery, such as air-conditioning or a water heater should be connected in such a way to avoid inadvertant battery discharge. This can easily be accomplished by a simple relay circuit that is activated when AC shore power is present.
Unique PowerAssist feature
The Compact will prevent overload of a limited AC source. First, battery charging will automatically be reduced when otherwise an overload would occur. The second level will boost the output of a generator or shore side supply with power taken from the battery.
Remote Control Panel
An optional remote control panel allows operation of the compact from any location.
Image
Part No
Name
AC
INVERTER
DC
Charger
Price


(inc GST)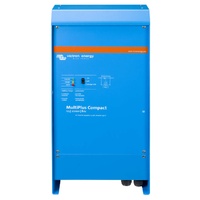 VIC.CMP128010000
Victron MultiPlus Compact 12/800/35-16 230V VE.Bus Inverter/Charger
SKU: VIC.CMP128010000

230V
800VA
12V
35A
$1,515.80
$1,364.06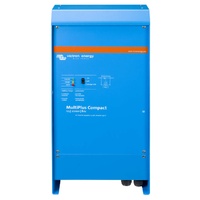 VIC.CMP248010000
Victron MultiPlus Compact 24/800/16-16 230V VE.Bus Inverter/Charger
SKU: VIC.CMP248010000

230V
800VA
24V
16A
$1,515.80
$1,364.06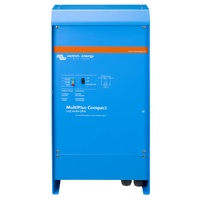 VIC.CMP121220000
Victron MultiPlus Compact 12/1200/50-16 230V VE.Bus Inverter/Charger
SKU: VIC.CMP121220000

230V
1200VA
12V
50A
$1,897.49
$1,707.55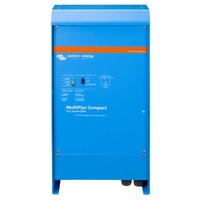 VIC.CMP241220000
Victron MultiPlus Compact 24/1200/25-16 230V VE.Bus Inverter/Charger
SKU: VIC.CMP241220000

230V
1200VA
24V
25A
$1,900.80
$1,710.52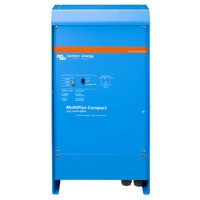 VIC.CMP121620000
Victron MultiPlus Compact 12/1600/70-16 230V VE.Bus Inverter/Charger
SKU: VIC.CMP121620000

230V
1600VA
12V
70A
$1,940.40
$1,746.16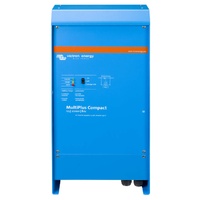 VIC.CMP241620000
Victron MultiPlus Compact 24/1600/40-16 230V VE.Bus Inverter/Charger
SKU: VIC.CMP241620000

230V
1600VA
24V
40A
$1,940.40
$1,746.16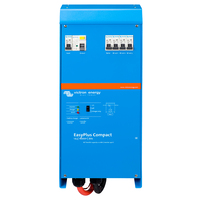 VIC.CEP121620000
Victron EasyPlus Compact 12/1600/70-16 230V VE.Bus Inverter-Charger System
SKU: VIC.CEP121620000

230V
1600VA
12V
70A
$2,000.91
$1,800.61
Popular Product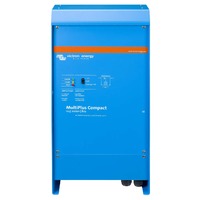 VIC.CMP122200000
Victron MultiPlus Compact 12/2000/80-30 230V VE.Bus Inverter/Charger
SKU: VIC.CMP122200000

230V
2000VA
12V
80A
$2,423.31
$2,180.73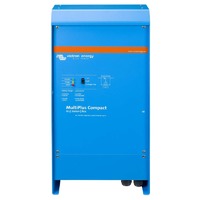 VIC.CMP242200000
Victron MultiPlus Compact 24/2000/50-30 230V VE.Bus Inverter/Charger
SKU: VIC.CMP242200000

230V
2000VA
24V
50A
$2,423.31
$2,180.73