Raymarine Quantum Radar
The new standard for compact solid state radar, Quantum delivers better imaging on both long and extremely short ranges. Integrated Wi-Fi and thin cabling simplifies installation and the energy efficient design provides substantially reduced power consumption.
Immediate awareness - Quantum solid state technology is ready to use in seconds, without any lengthy warm up period
Simple Wi-Fi connection between Quantum and any Raymarine Lighthouse II powered MFD
Easy to upgrade - Quantum uses the same bolt pattern as previous generation radars
Weighs 50% less than traditional magnetron radars
Very low power consumption (17W transmit and 7W standby)
Extended vessel battery life when under sale.
Image
Part No
Name
Price


(inc GST)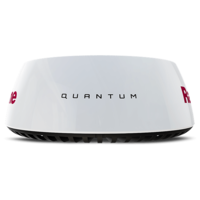 RAY.E70210
Raymarine Quantum Q24C 18" Radar with 10m Power Cable
SKU: RAY.E70210

$3,099.00
$3,035.02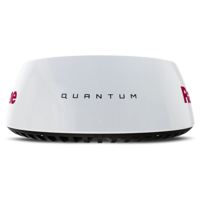 RAY.T70243
Raymarine Quantum Q24C 18" Radar with 10m Power and 10m Data Cable
SKU: RAY.T70243

$3,199.00
$3,132.96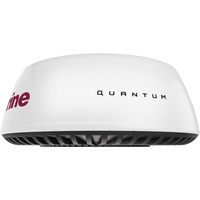 RAY.T70266
Raymarine Quantum Q24C 18" Radar with 15m Power and 15m Data Cable
SKU: RAY.T70266

$3,299.00
$3,230.89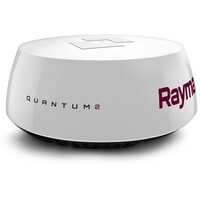 RAY.T70416
Raymarine Quantum Q24D Doppler 18" Radar with 10m Power Cable and 10m Data Cable
SKU: RAY.T70416

$3,949.00
$3,867.47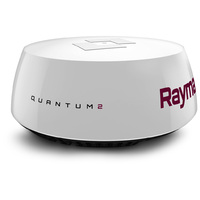 RAY.T70417
Raymarine Quantum Q24D Doppler 18" Radar with 15m Power Cable and 15m Data Cable
SKU: RAY.T70417

$4,049.00
$3,965.41
Quantum Radar Accessories