Powering Up for Fire Season: Innovative Solutions for Australia's Rural Fire Service
Date Posted:27 October 2023
Australia is no stranger to the destructive force of bushfires, with fire seasons becoming longer and more intense due to climate change. In preparation for the upcoming fire season, it is crucial for organisations like the Rural Fire Service (RFS) to be
equipped with the best technology to combat these fires effectively. The RFS needed an electrical energy solution that would enable them to power a variety of critical systems, including their UTE system and Mapping Appliance, under the most extreme environmental conditions, such as dust and scorching heat.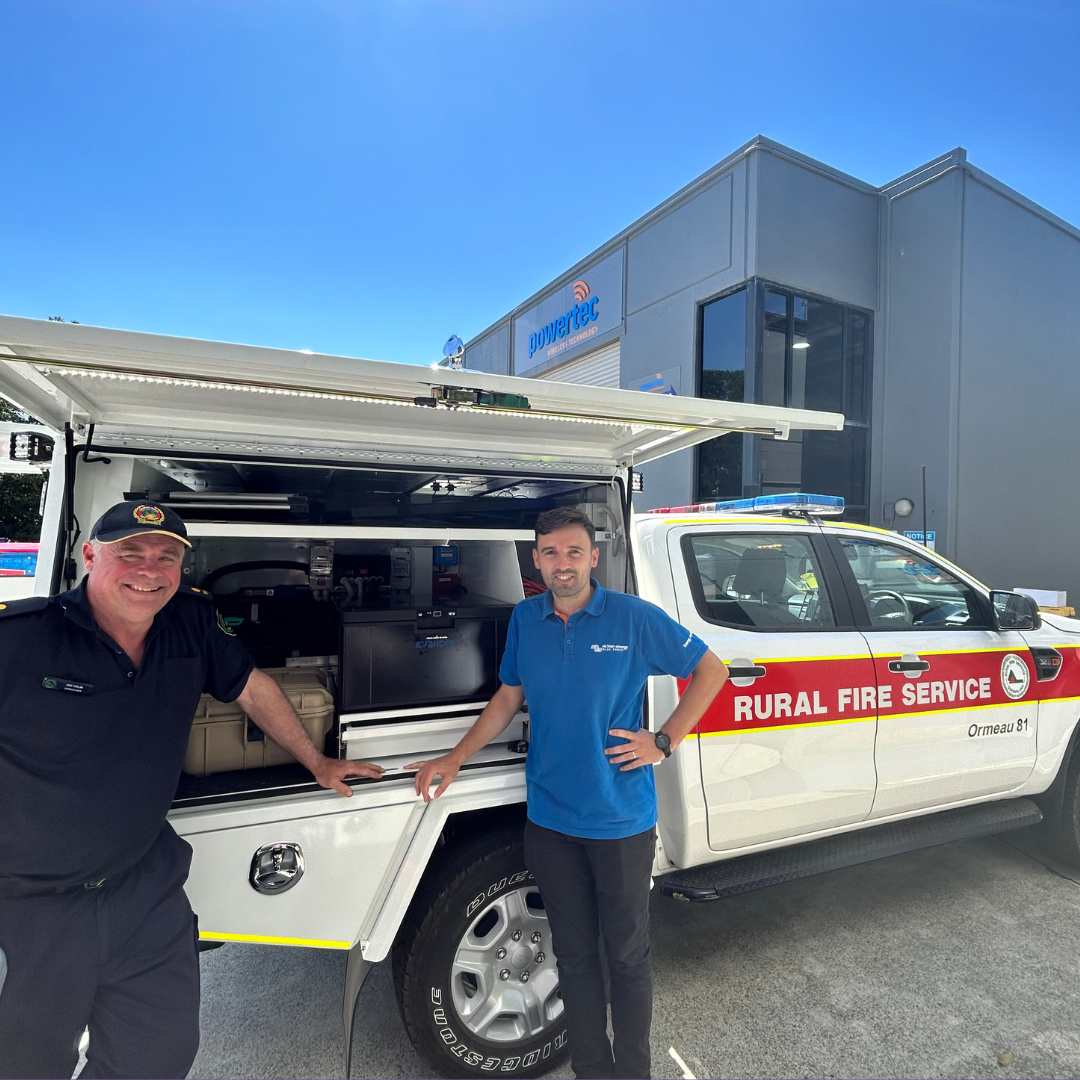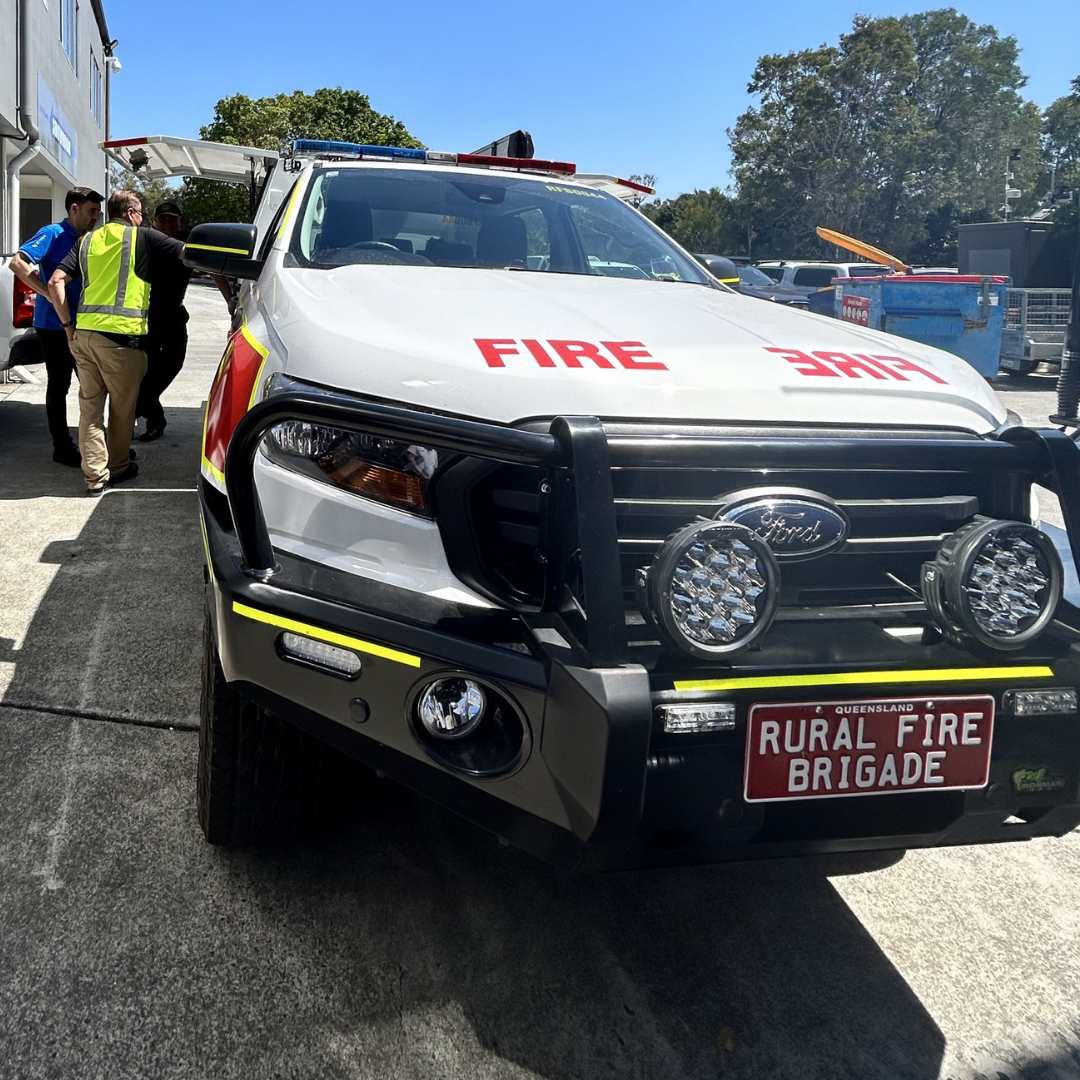 The Challenge
The system requirements were extensive, including both DC and AC components that needed to operate seamlessly in the field:
DC Components:
Evakool fridge
Mobile Radios VHF and UHF
2 x Portable chargers
2 x 32-inch TVs
Celfi Go
Wifi 5G
LED Worklights
LED internal Lights
Pursuit Lightbars
Directional Flashers
AC Components:
Starlink
Printers
Laptops
To meet these demanding requirements, the RFS turned to Victron's advanced energy solutions. Here's how they put together a robust power system to enhance their operational capabilities:
The Power Solution:
Victron 12V 400Ah Smart Lithium Battery Bank: Victron's lithium battery system was chosen for its outstanding reliability and efficiency. This advanced technology ensures a dependable and efficient power solution even in the harshest conditions.
Victron Ve.Bus BMS V2: This Battery Management System from Victron helps to ensure the safe and optimal operation of the lithium battery bank.
Victron SmartShunt: This device allows for real-time monitoring of the battery's state of charge and power consumption, keeping the RFS vehicle in control of their power needs.
Digital Multi Control: This control unit provides the RFS with a comprehensive overview of the entire system's performance, ensuring everything is in perfect tune.
Victron Cerbo GX: With this monitoring system, the RFS has complete control over the power system. It tracks the state of charge, power consumption, and power generation from various sources in real-time.
Victron GX Touch 70: This display unit complements the Cerbo GX, providing easy access to vital information for optimal system management.
Victron 215W Solar Panel: Solar power is harnessed with this panel to provide green energy and keep the battery topped up, communicating seamlessly with the Victron MPPT.
Victron Smart Solar MPPT 100/20: This Maximum Power Point Tracking (MPPT) charge controller optimizes energy harvesting from the solar panels and maintains the battery's charge.
Sterling Power DC-DC 12V to 12V 70A Charger: This charger ensures efficient charging of the Victron battery bank while the vehicle is in motion, maintaining the appropriate charging profile for the lithium battery bank.
Blue Sea Panel 360 12VDC 16 Position: This control panel allows for easy management of various DC components, streamlining operations.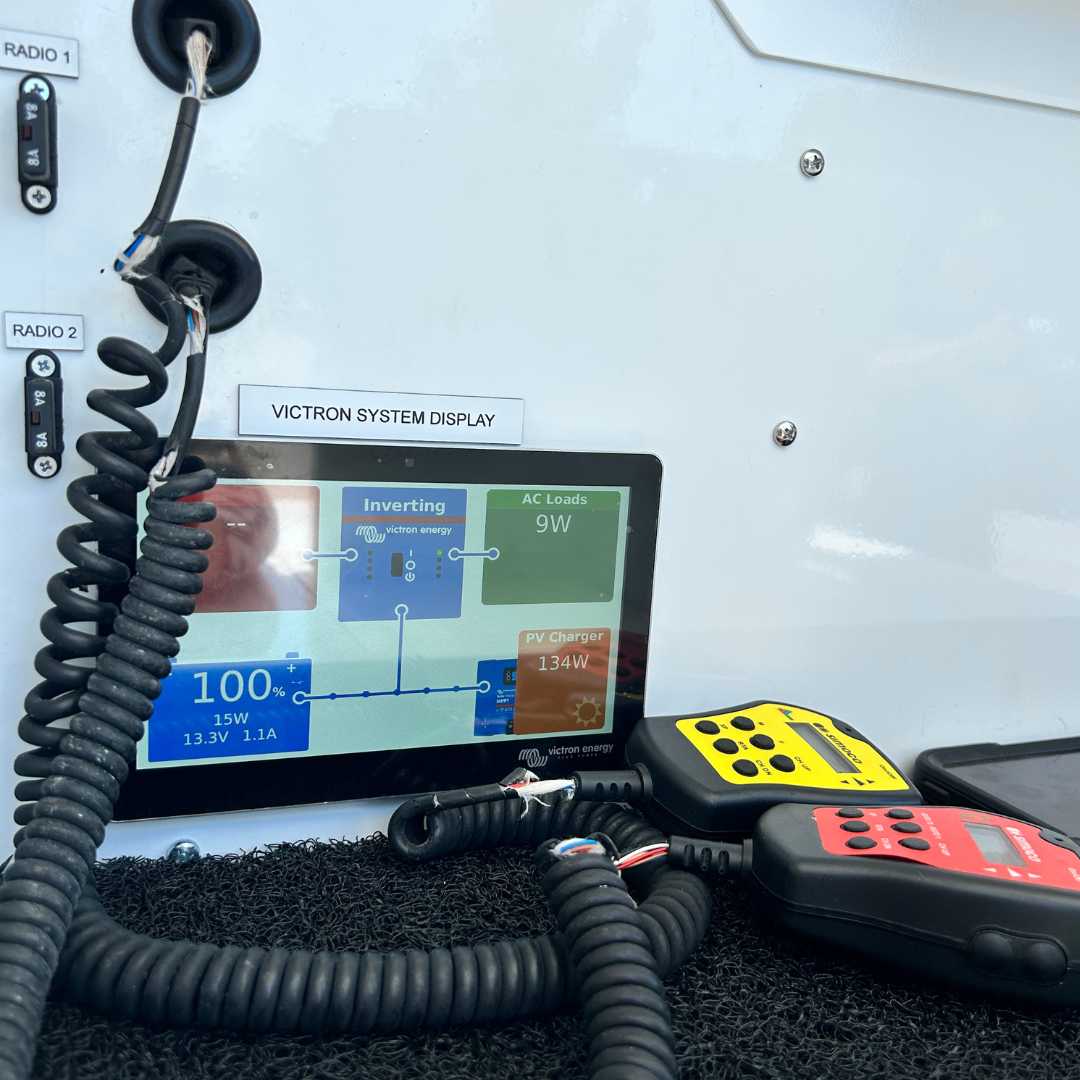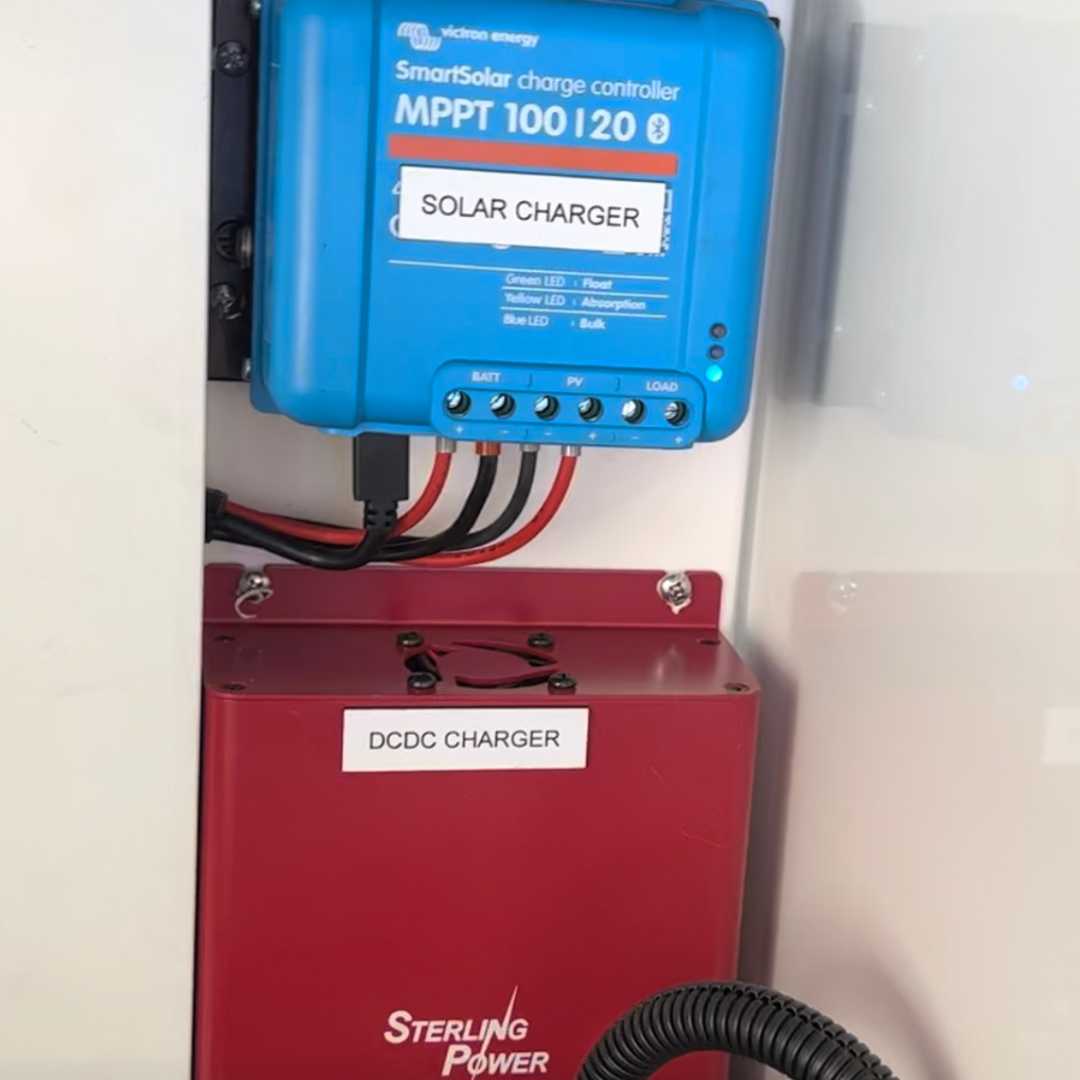 The Victron lithium battery system stands out as an ideal solution for high-reliability requirements. Its advanced technology and features make it a top choice for those seeking a dependable and efficient power solution.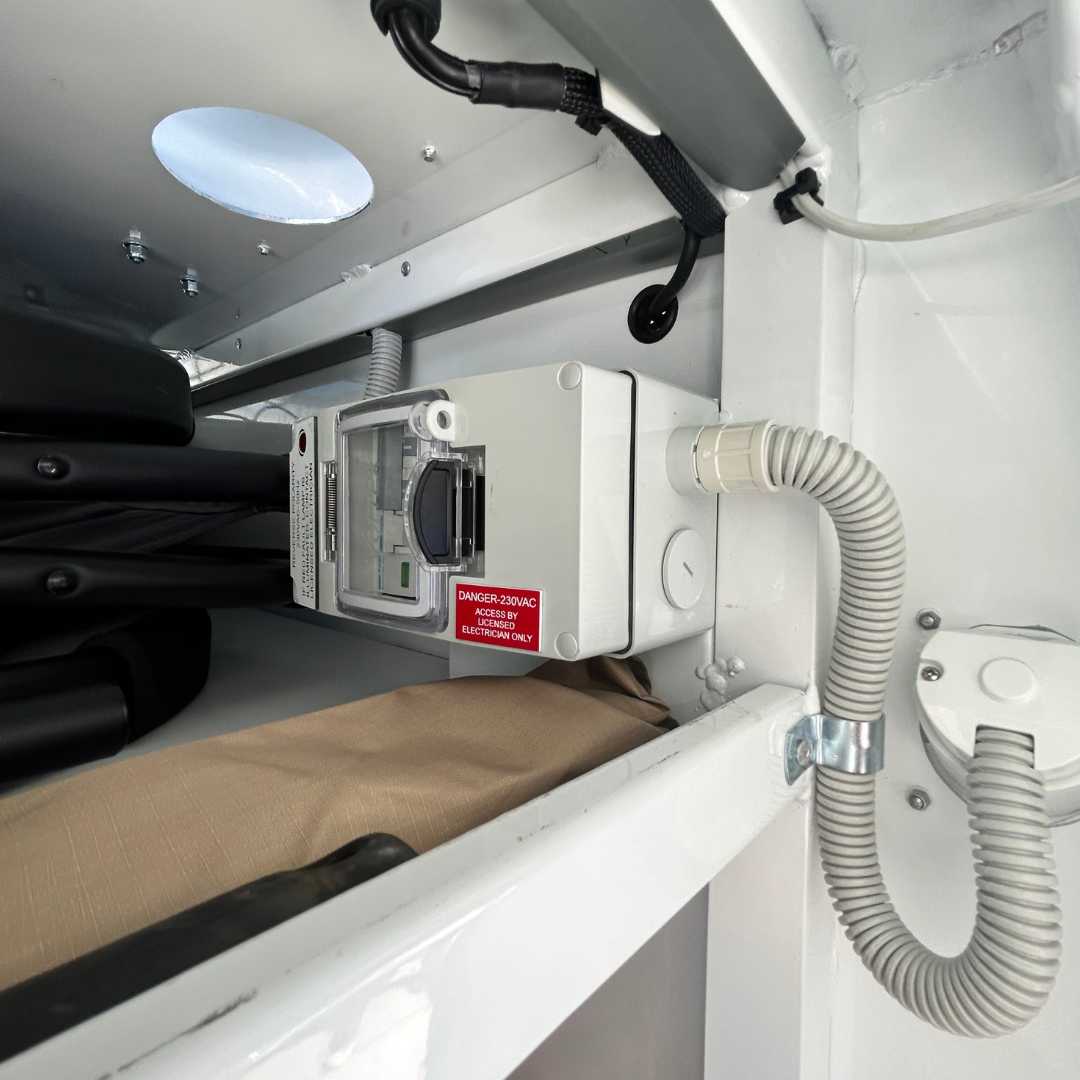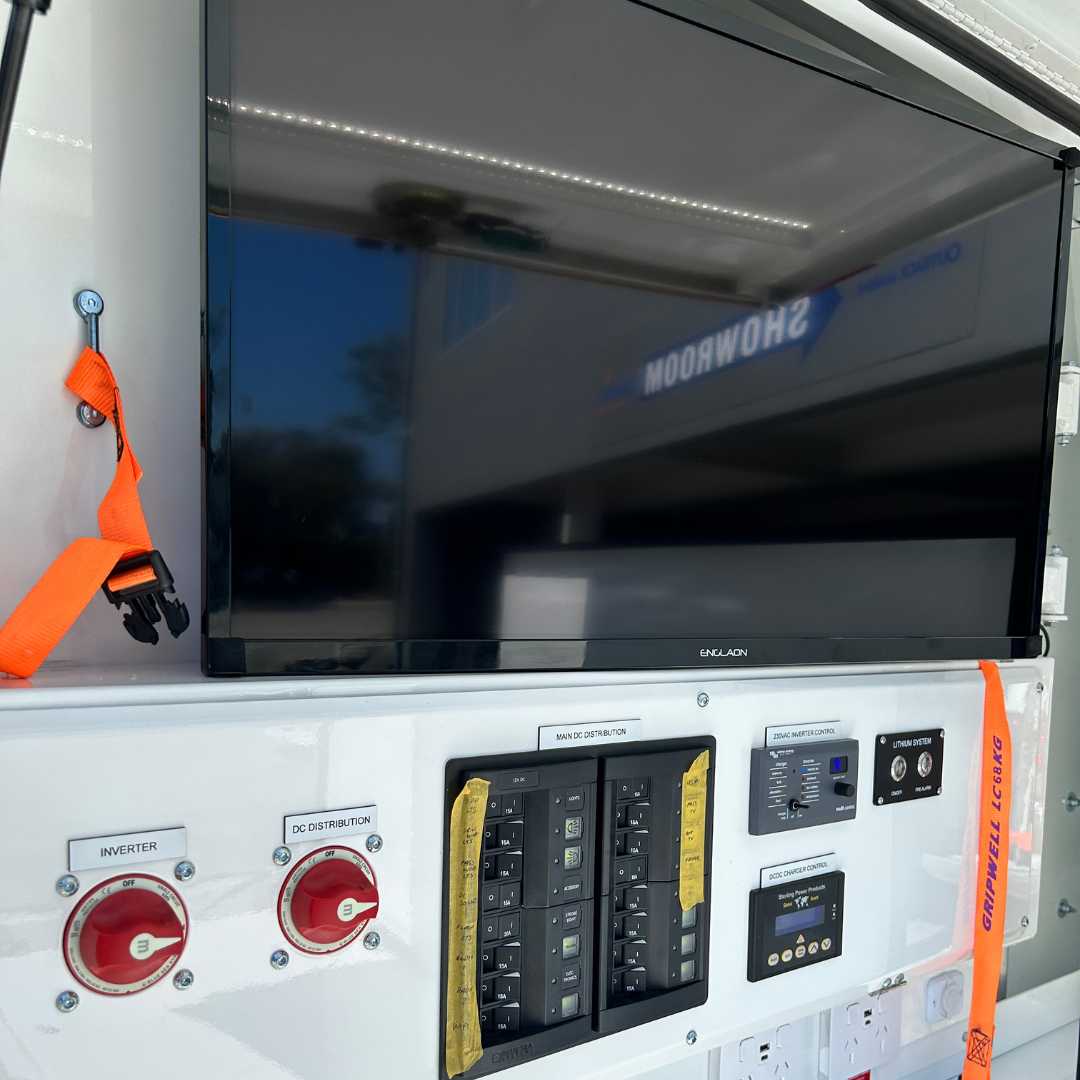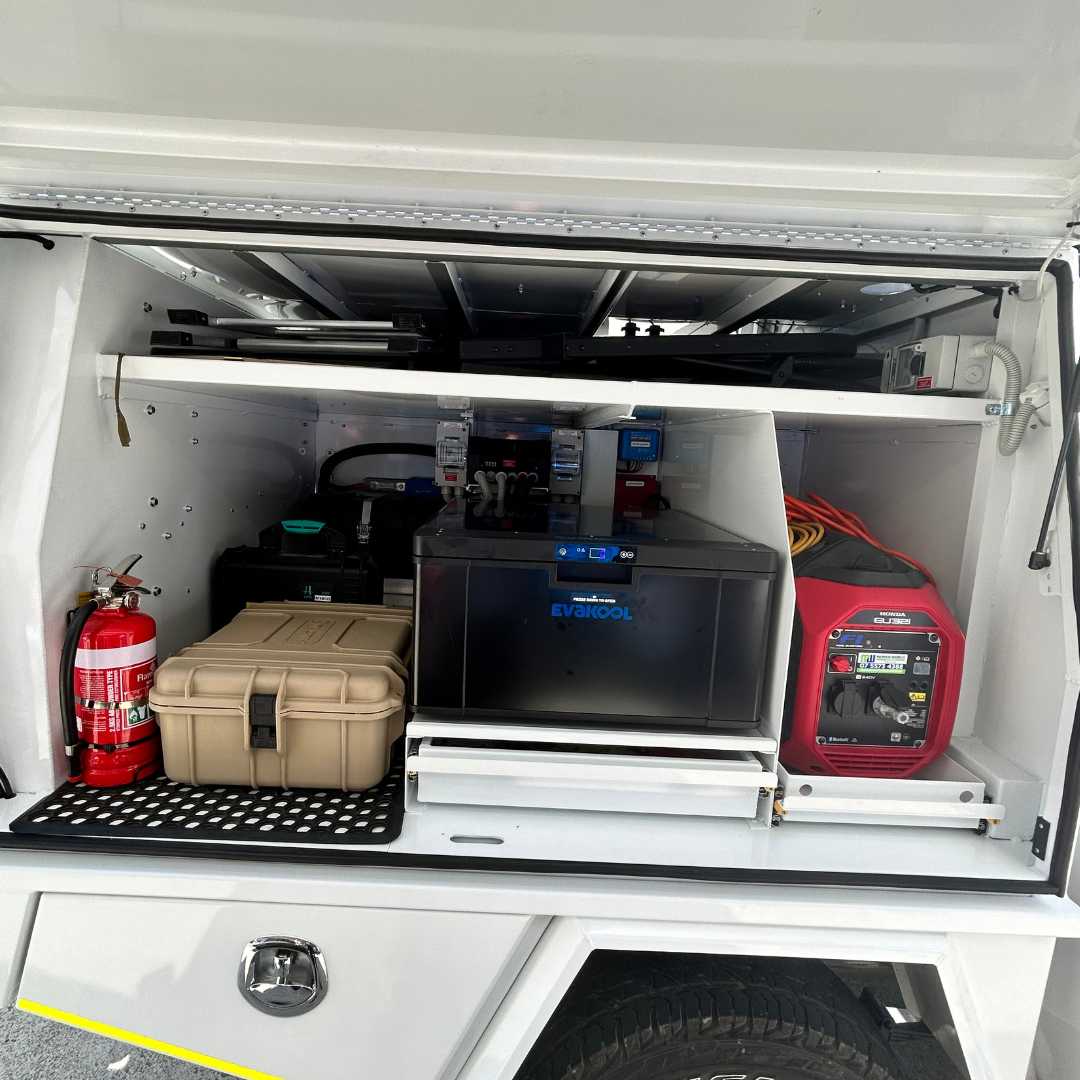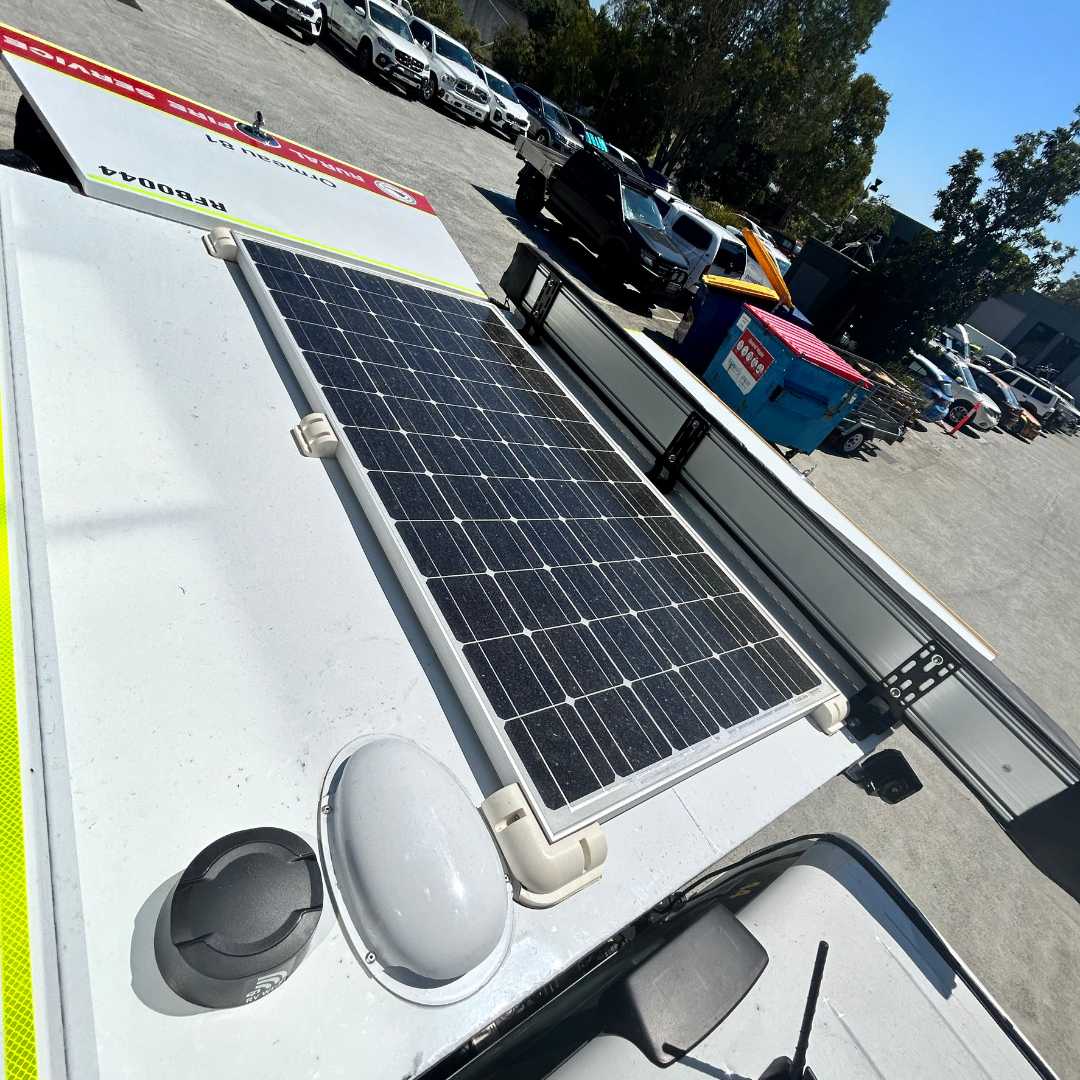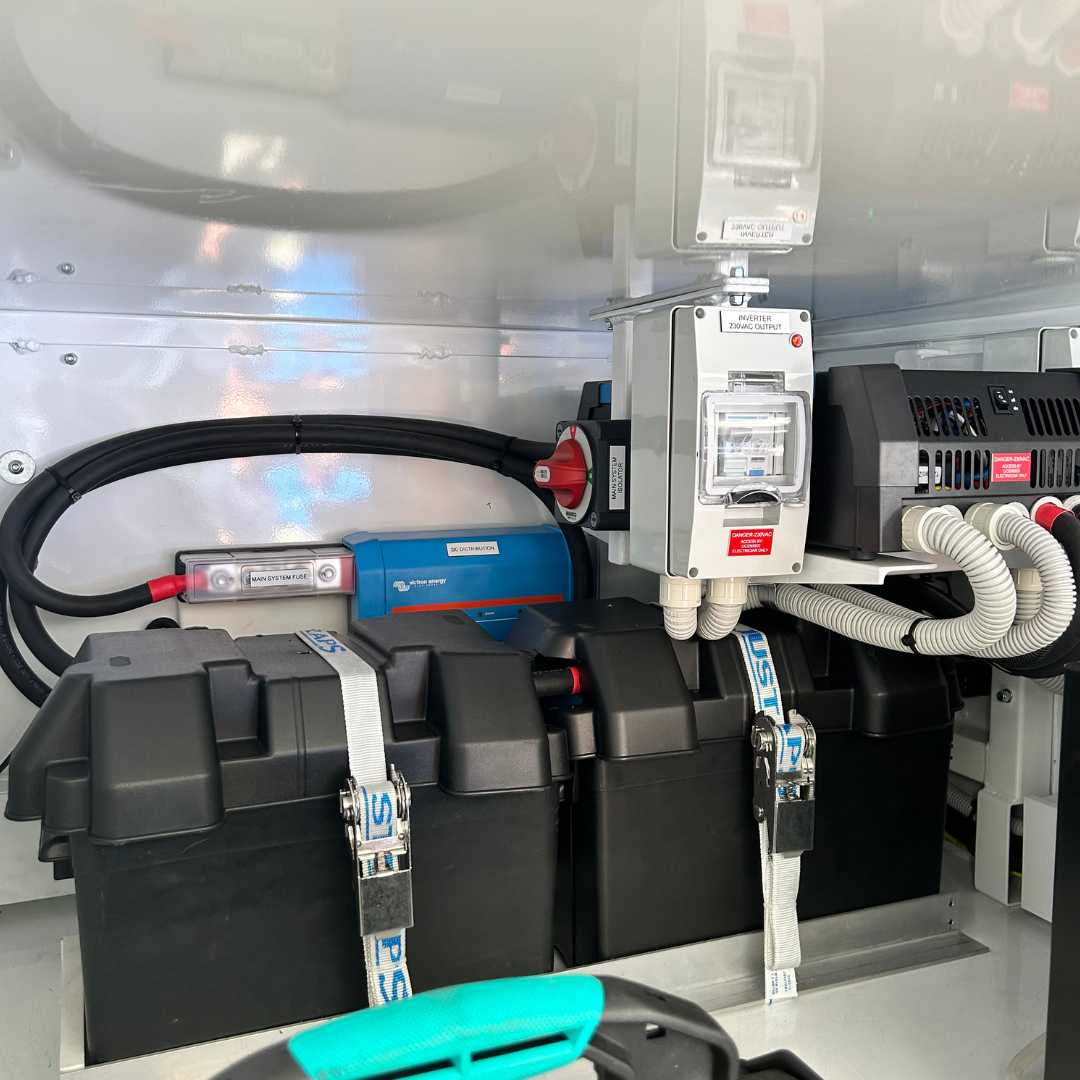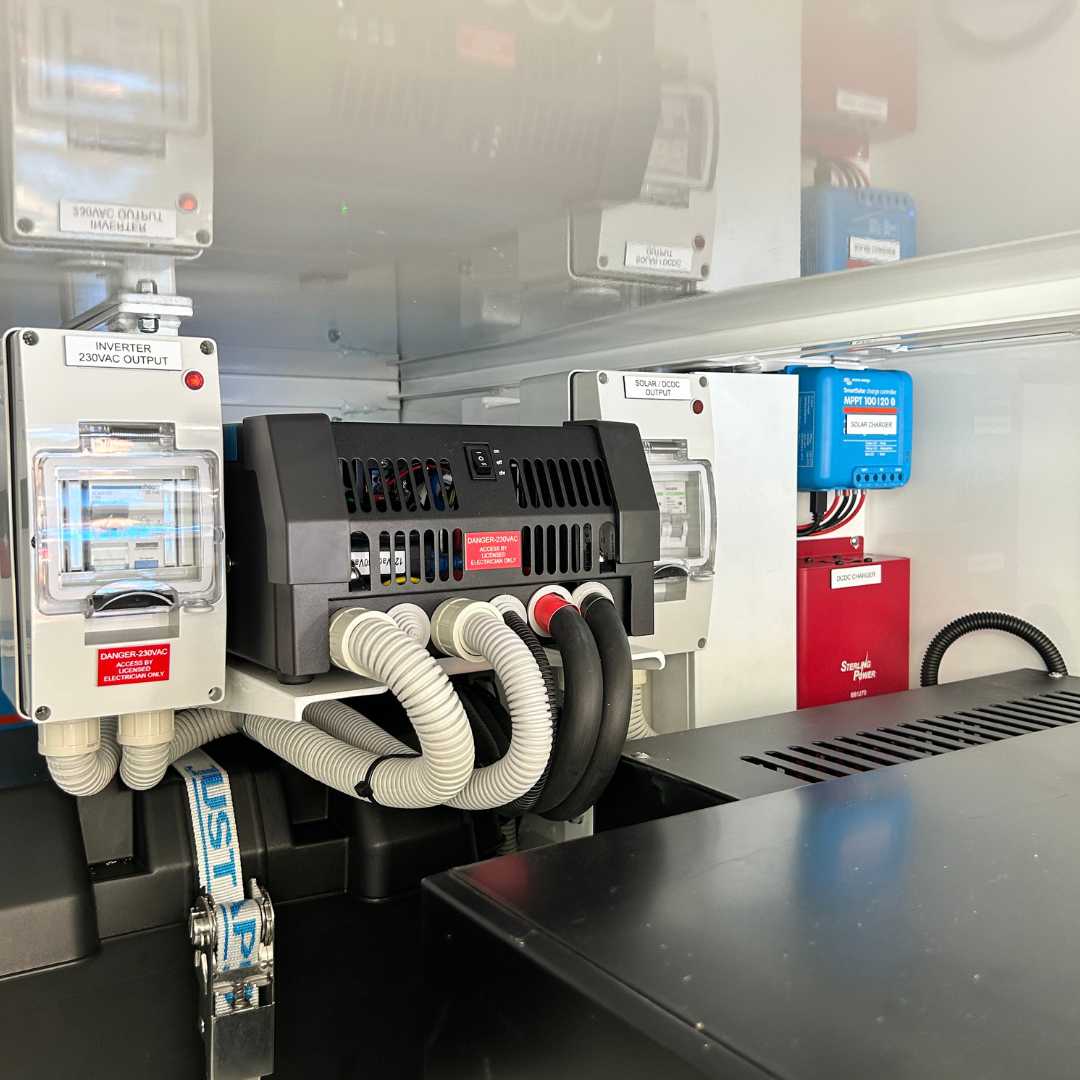 2000VA Multiplus Inverter/Charger ensures there is enough AC power for their critical AC components while also allowing for extra power when needed. This inverter/charger is even capable of charging the lithium battery bank from the grid or a generator, providing extra flexibility. he system was designed and supplied by Outback Marine Australia and was professionally installed by Coastal Electrical and Marine in accordance with local standards.
In the face of the challenging conditions and the ever-increasing threat of bushfires, the Rural Fire Service's innovative approach to power management ensures they are well-equipped to protect our community. The Victron-powered solution offers them the resilience and control they need to effectively respond to emergencies and safeguard lives and property. As Australia heads into another fire season, this advanced energy solution may prove to be a crucial asset for those on the front lines of disaster response.