SEA.AI equips the IMOCA class for The Ocean Race
Date Posted:14 February 2023
Often described as the longest and toughest professional sporting event in the world, The Ocean Race is sailing's most challenging professional team competition
Often described as the longest and toughest professional sporting event in the world, The Ocean Race is sailing's most challenging professional team competition. Along with the Olympics and the America's Cup, it is acknowledged as one of the sport's 'Big Three' events.
Since the first race in 1973/74, the boats have become faster, the crews now are professional sailors at the top of their game, and the technology has evolved enormously. However, the sea never changes and the race around the world is still both a human challenge and a battle against the elements.
The 2022-23 edition of the race sees the introduction of the high-tech foiling IMOCA class which will race around the world fully crewed for the first time competing for The Ocean Race trophy.
Meanwhile, the one-design VO65 teams – where the emphasis is on close competition, youth, and crew diversity – will take part in three legs of the race competing for The Ocean Race Sprint Cup.
All five IMOCA yachts have been equipped with SEA.AI COMPETITION to inform the crew early about floating objects on their racing course that escape other typical sensors such as AIS or radar.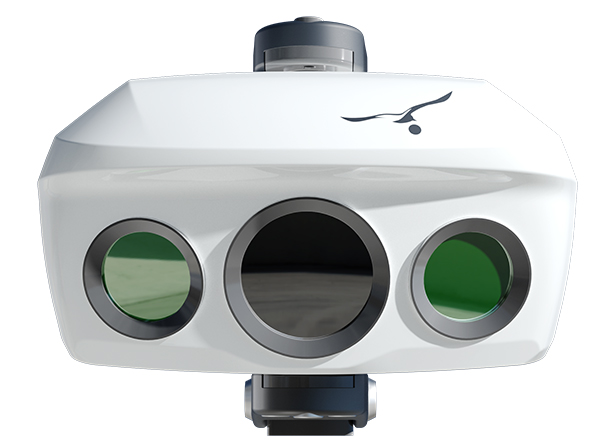 SEA.AI fills in a gap in a yacht's collision avoidance arsenal, alongside radar – which works well for larger objects– and AIS – which identifies suitably equipped vessels. SEA.AI's speciality is to detect constantly, 24/7, night and day, items in the water that are smaller than those visible to radar, but which might still be capable of severely damaging a boat and injuring her crew. Such objects might be logs, shipping containers, buoys, large marine life, small vessels such as local fishing boats, icebergs etc. On fully crewed vessels, SEA.AI is also highly valuable for use in man overboard incidents, especially at night.
The more SEA.AI is used, the more its AI learns, perpetually adding to its experience in threat detection and the reason why it is a leader in computer vision in the maritime field. Its accuracy has grown hugely since it was fitted to 18 of the 33 yachts in the 2020-21 Vendée Globe and has since further improved through extensive use in many major offshore races. With more than 300,000 miles logged – not just by ocean racers but by cruising yachts and professional mariners – OSCAR now sits on a database of more than 5 million objects it can recognise which enables it accurately to assess every manner of collision threat.
The Ocean Race is currently in the 2nd stage with the yachts sailing from Cabo Verde, Portugal to Cape Town, South Africa. You can keep up to date via the live tracker bit.ly/TOR_tracker